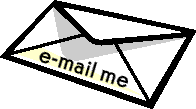 In Columbia MO


(573) 289-4456
In Jefferson City MO


(573) 289-4456
Call us at anytime, we will return your call promptly; or email us by

clicking the 

envelope and 

sending us your 

phone number and request.

We provide the best quality service at the lowest price.  Satisfaction guaranteed or your money back.


Cleaner, longer lasting carpet for a healthy, happy lifestyle starts with our professional service.

Carpet and Upholstry Cleaning

Curt's Tips: 

Vacuum heavy traffic areas 2–3 times a week, and the rest of your carpet once a week. 

Use indoor and outdoor mats at each entrance to reduce the amount of dirt tracked into your home. Be sure to clean these periodically to ensure their utmost effectiveness. 

Ask for a bottle of our spot remover and keep it on hand so you can treat spots and spills immediately, preventing today's accidents from becoming tomorrow's stains.

$89.95 for three rooms and a hall.

$30.00 for each additional room/area.

Our Process includes:

Pretreat: We  pretreat any stains that need special attention, allowing specialized chemicals to do their job before steam cleaning is performed. 

Prespray is applied to the entire carpet surface. It is then allowed to dwell for five to ten minutes before cleaning. 

Cleaning: Up to 200 degrees  is injected at high pressure. Agitation with the wand breaks up any contaminants not dissolved by the pre-spray. The  next stroke extracts nearly 90% of moisture. The carpet is instantly cleaned and results are usually dramatic. 

$59.95 for sofas. $49.95 for love seats.  Nearly all kinds of fabrics or materials.

Xtreme Clean, 4853 N. Montgomery St., Columbia, MO 65202, (573) 289-4456 (c), (866) 300-9043 (fax), ColXtremeclean@gmail.com

Carpet & Upholstry Stain Protection

Highly recommended by manufacturers to restore the original stain protection shield to your carpet. Ask for an estimate.

Most spots (soiling) are removed   Excessive spots by estimate.  Stains may affect the dye and are separately priced.

Deodorizing reclaims the freshness of any room. Pet odors especially cats can require carpet replacement. Contact us early.